New Product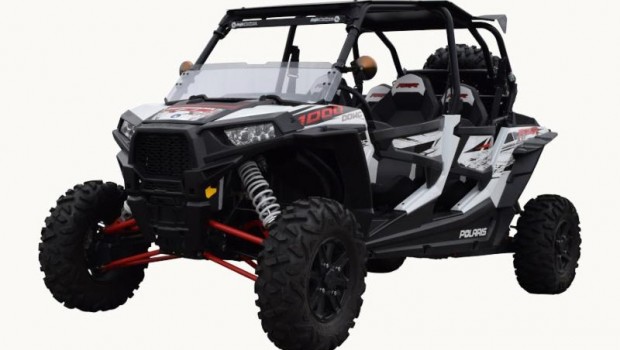 Published on January 26th, 2015 | by Joe
0
IMS, RZR1000 Auxiliary Fuel Tank and Battery Relocation Kit
Riverside, CA (January 2, 2015) – IMS Products is proud to announce the release of an Auxiliary Fuel Tank and a Battery Relocation Kit for all 2014-2015 Polaris RZR1000 (2 and 4-seater) models.
To compliment the Auxiliary tank, or as a stand-alone purchase, IMS Products offers a Battery Relocation Kit. The kit comes in three options (Standard, Premium W/O Battery, and Premium W/ Battery) with the IMS RZR Auxiliary tank to best meet owners needs and requirements.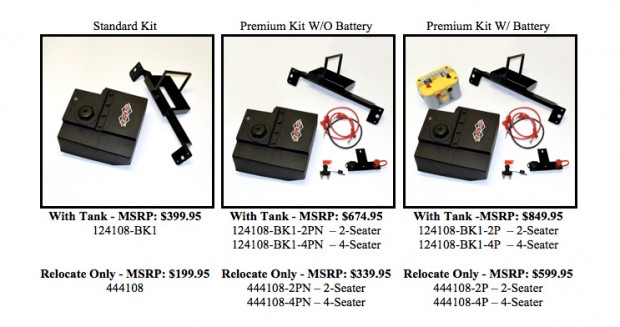 IMS RZR1000 AUXILIARY TANK:
Fits all RZR 1000 Models (2 and 4-Seater) from 2014-2015
5 Gallons of Extra Fuel
Completely Hidden Once Installed
Plumbs Directly Into OEM Tank
Tanks may both be filled using OEM filler or filled individually
Includes Battery Relocation Kit
BATTERY RELOCATION KIT
Moves Battery Behind Seats
More Convenient and Accessible Location
Premium Kits Feature Shut Off Switch / Remote Terminals
Available Optima Batteries Charge Through the Competition
OPTIMA YELLOW TOP BATTERY
Deep-cycle and cranking power
Up to 3 times longer life
More than 15 times the vibration resistance
Spill-proof
Maintenance-free
Faster recharging
Optimal starting power
300+ discharge/recharge cycles
PREMIUM KIT UPGRADE
Battery Safety Shut Off Switch
3-part Safety Feature (Required for all organized racing)
Both driver and passenger can shut off all power in case of crash or roll over
Anti-Theft device simply by disconnecting is an additional obstacle for anyone attempting to steal the RZR
Disconnecting the battery prevents power drain during storage. (Many after-market accessories make the vehicle even more prone to power drain)
Remote Battery Terminals
Terminals allow you to charge the battery, jump-start your vehicle or someone else's, and also test your battery voltage. All without any need to remove seats or seat belts.
With the new IMS Auxiliary Tank and/or the numerous Tank/Battery Relocation options, you'll be able to push your RZR 1000 to new limits. Whether you're a weekend warrior looking to find new trails, or a fast paced racer who needs extra fuel to get to the finish line, the IMS Products keeps you on the gas.
For more information about IMS Products call us at 800.237.9906 and follow us on Twitter (@IMSProducts), Facebook (www.facebook.com/IMSproducts) and Instagram (@IMSProducts). "Life is an adventure, enjoy the ride."
IMS PRODUCTS
IMS was founded in 1976 and has been owned and operated by off-road racers and enthusiasts for over 35 years. IMS relies on its employee's years of experience riding, racing and building dirt bikes, ATVs and other vehicles to develop innovative products such as extended-capacity fuel tanks, high-quality foot pegs, and more durable shift