How To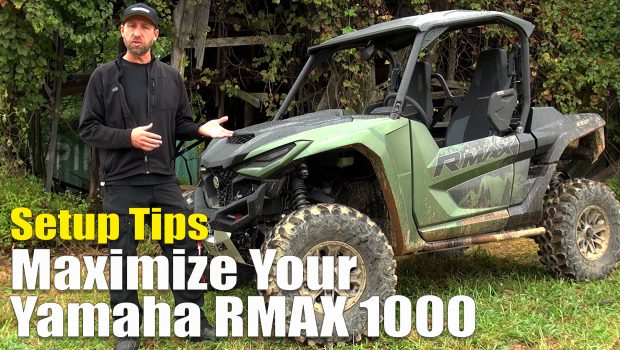 Published on November 9th, 2020 | by Joe
Yamaha Wolverine RMAX 1000 Setup Tips
In case you are in the market for the exciting new two-seat Yamaha Wolverine RMAX 1000 and are not currently a subscriber, you may not know that UTV on Demand recently wrapped up the most in-depth video review of the machine currently online, which you might want to check out. Yamaha worked hard to maximize the RMAX' versatility and ease of setup with spring preload and 3-way compression damping adjustable Fox shocks, capable multi condition tires from GBC or Maxxis, as well as various drive modes for the gas pedal on the XT-R and LE Models. A feature which can easily be added to the base model.
For all of you who've told us you've already put money down or taken ownership of a new RMAX2, we wanted to put together a little setup guide to help get the most out of your RMAX without spending a dime. With the machine new to both publications and consumers, we asked Yamaha ATV and SXS Product Testing Manager, Pat Biolsi for help. Pat has more hours in the RMAX than anyone on the planet. His driving skills would certainly make him a competitive racer making him the ideal person to share his setup tips for getting the most out of the RMAX 1000 in various terrains.
Big thanks to  Pat Biolsi for sharing his knowledge setup tips. We will be trying out some of his recommended settings in an upcoming video so subscribe to UTV on Demand if you want to keep up with what we've got going on with the Yamaha RMAX 1000.